Vacancy for Content Editors: 3
Vacancy For Content Writers: 5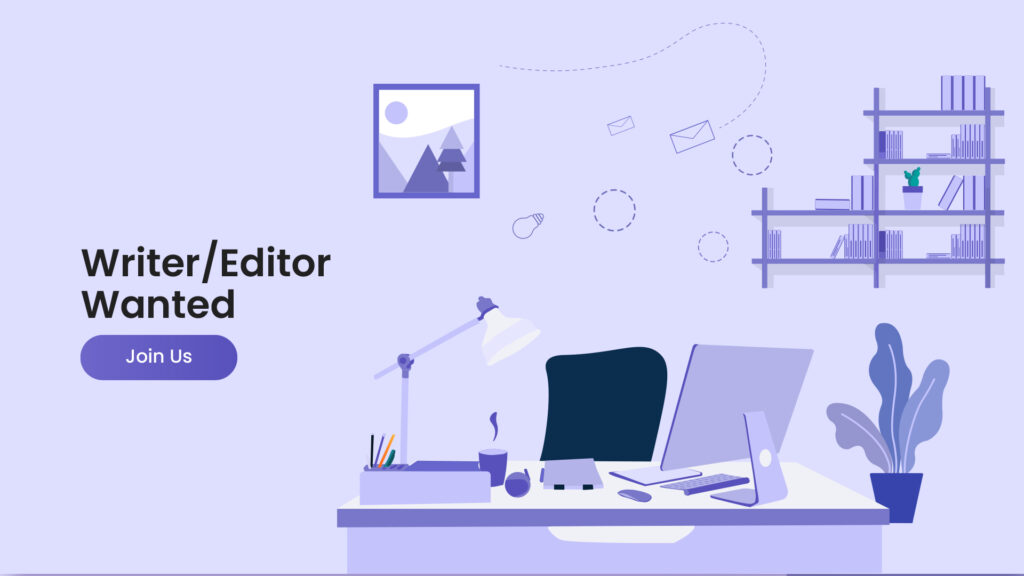 Job Context
We are looking for Content Editors with previous experience who can edit, proofread, and evaluate content.
At the same time, we are looking for some web content writers who will be able to write SEO-optimized and Grammarly- correct web content.
Job Responsibilities of a Content Editor
Have sound knowledge in the fields of writing, plagiarism, SEO, and content intention.
Able to edit content writers' written articles and give out instructions.
Read and proofread for final publication.
Provide outline to writers if needed.
Have high communicative skills to maintain with colleagues.
Report to the admins and project managers respectively.
Job Responsibilities of a Content Writer
Able to do extensive research in a very organized way, then write appealing and search-engine-optimized content.
Must know the exact intent of the keyword and write articles accordingly.
Report to the project manager with daily assigned writing work.
Experience
For the Content Editor position, we are expecting Over 3 years of experience in the designated field. This includes checking content, evaluating, plagiarism checking, and so on.
1 to 3 year(s) Experience. Freshers are also encouraged to apply, who have vast knowledge (reading writing & listening) in English.
Employment Status
Full-time
Educational Requirements for a Content Editor
Bachelor's degree in any discipline (Preferably in English), MA in English. (Students with higher English knowledge from other subjects can also apply).
Educational Requirements for a Content Writer
Bachelor's degree in any discipline, HSC, A Level Bachelor's degree in any discipline.
Skills Required: Previous article writing, blog writing, content writing, creative writing, product reviews, and editing skills are expected. But a sound knowledge of any type of writing in English would be acceptable.
Additional Requirements
Content Writer candidates should be at least 18 years of age.
Content Editor candidates should be at least 25 years of age.
Both male and female candidates are allowed to apply. (Only male candidate for Content Editor position)
Candidates from English Medium/Version backgrounds will have an advantage in selection.
You will be assigned to write Grammarly-correct, SEO-optimized, and plagiarism-free web content. (Content Writer)
Should have sound knowledge of Microsoft Office, Google Docs, etc.
You have to be sincere, punctual and have a mindset to work in a long term.
Have to practice patience in every aspect of work. As it is communicative work along with evaluating, we expect a highly self-motivated and friendly person.
People with disability are encouraged to apply.
Have a positive mindset about new difficulties and problems.
Freshers are encouraged to apply. (For Content Writers only)
People with disability are encouraged to apply.
Workplace
Work at office
Job Location
Rajshahi (Rajshahi Sadar)
Salary
Content Editor Salary Range Tk. 25000 – 35000 (Monthly)
Content Writer Salary Range Tk. 12000 – 25000 (Monthly)
Compensation & Other Benefits
Tour allowance.
Performance bonus.
Overtime allowance.
In-office snacks and drinks.
Lunch Facilities.
Salary Review: Yearly.
Festival Bonus: 2 (Yearly)
Apply Procedure
Visit www.skyranko.com to drop your CV
Application Deadline: 15 September 2023
Phone: 01798333458
Address: Houser#181/1, Road#11, Padma R/A, Rajshahi 6207