𝐉𝐨𝐛 𝐓𝐢𝐭𝐥𝐞: Social Media Manager
Employment status: Full Time.
𝗢𝗳𝗳𝗶𝗰𝗲 𝘁𝗶𝗺𝗲: 9AM to 6PM – (Active 8 hours)
𝗝𝗼𝗯 𝗟𝗼𝗰𝗮𝘁𝗶𝗼𝗻: Rajshahi
𝗢𝗳𝗳𝗱𝗮𝘆: Friday
𝗩𝗮𝗰𝗮𝗻𝗰𝗶𝗲𝘀: 2
Role Description

SkyRanko is looking for a dynamic and creative Social Media Manager to join our team. As a Social Media Manager, you will play a pivotal role in managing our organization's presence across various Social Media Platforms. Your expertise in social media content management, campaign planning, and creative content development will be key to driving our digital engagement strategies.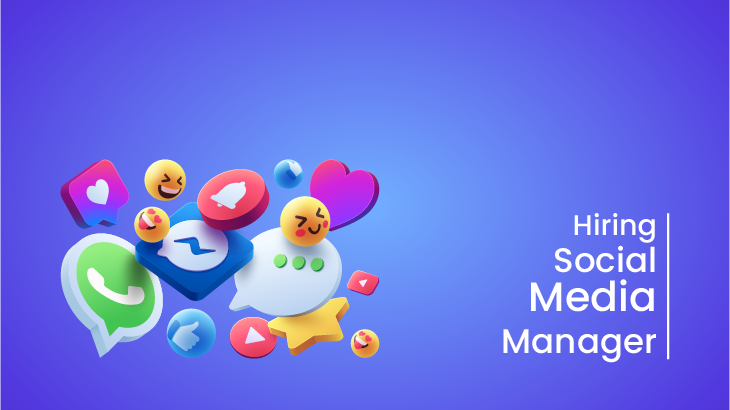 𝐑𝗼𝗹𝗲 𝗿𝐞𝐬𝐩𝐨𝐧𝐬𝐢𝐛𝐢𝐥𝐢𝐭𝐢𝐞𝐬
Prepare shareable social media content on a regular basis.
Need to look for new features in software and social media.
Perform on-demand job assigned by HOD from time to time that is achievable, reasonable, and relevant to the job and legal.
Be open to new possibilities and fix critical problems.

No educational experience is necessary, all you need is:
𝐄𝐱𝐩𝐞𝐫𝐢𝐞𝐧𝐜𝐞 𝐑𝐞𝐪𝐮𝐢𝐫𝐞𝐝:
Good comprehension skills in English.
Tech Enthusiast
Good communication skills.
a Creative mind and social media managing skills.
Ability to multitask.
𝗪𝗼𝗿𝗸𝗽𝗹𝗮𝗰𝗲: Work at Rajshahi office
𝗔𝗱𝗱𝗶𝘁𝗶𝗼𝗻𝗮𝗹 𝐑𝐞𝐪𝐮𝐢𝐫𝐞𝗺𝗲𝗻𝘁𝘀
You have to be sincere, punctual, and have a mindset to work in a long term.
Problem-solving skills and ability to face challenges.
Good research capabilities.
Must have Heartiness and respect towards colleagues and others.
𝐒𝐚𝐥𝐚𝐫𝐲: Negotiable.
𝗖𝗼𝗺𝗽𝗲𝗻𝘀𝗮𝘁𝗶𝗼𝗻 & 𝗢𝘁𝗵𝗲𝗿 𝗕𝗲𝗻𝗲𝗳𝗶𝘁𝘀:
Yearly salary review
Tour allowance
2 festival bonuses
Snacks and lunch facilities.
Great working environment.
𝐃𝐞𝐚𝐝𝐥𝐢𝐧𝐞: 13 September, 2023