Build links right, and you'll rule the SERP. Build the wrong links, and see your site getting vanished from the SERP. We'll help you build natural links from high-quality sites that will skyrocket your traffic in no time and rule the SERP for the foreseeable future. 
The articles will be written by our in-house writers that are experienced in writing for affiliate sites. After reaching a deal with the site owner, we'll quote a price to you. If you are satisfied with the price, then we'll proceed.
Why It Is Important To Build Links
Anyone with experiences with SEO will tell you that links are one of the most important if not the most important ranking factor. A quality link can move the needle and give your post the boost it needed to move up the ranking. Building links is extremely important for competitive keywords as most of the time, the content is of similar quality, and it's the links that make the difference. So, if you find yourself stuck in SERP, our links will help you to move up the ladder in SERP.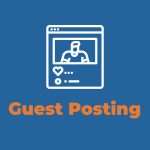 Our Guest post service will outreach to relevant sites for quality do-follow links that will boost your rankings.  The main advantage of guest posts is that they are very natural in Google's eyes since it's very normal for a new page to link to other sites.
We also offer niche edits from powerful, authoritative sites that will make the difference. The biggest benefit of niche edits is that you'll get a link from a page that already has a lot of backlinks, which will result in greater link juice for you.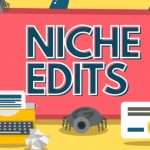 Why You Should Avail Our Service
The links will be contextual and 100% natural
Proper anchor text ratio will be maintained to avoid google penalty
The links will be from real traffic-generating sites
Will get links from authoritative sites for greater link juice
No PBNs, shady, or adult sites
Dofollow links that are permanent
Want to talk about how our outreach service can help your link building campaign?
Frequently Asked Questions
1. Will there be links from PBN sites?
Ans: No, we can assure you that the links will be only from real sites that have a minimum of 1k traffic.
2. Will I have to provide the articles for guest posts?
Ans: No, we have in-house writers for that.  We'll select topics that are relevant to the page that is given a link to. Sometimes, we request site owners to interlink to the guest post so that more juice pass to your website.
3. How long does it take to deliver the backlinks?
Ans: Since we have to negotiate with the site owner, it'll take a bit of time. So, you can expect TAT to be 7-14 days.
4. What if a backlink backfires?
Ans: We take utmost precautions while selecting sites so that your website doesn't get any penalty for backlinks.
5. Can I look at the site before finalizing the order?
Ans: Sure, you can.